Partners
---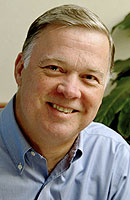 Michael E. Aspinwall, Managing Partner
Phone: 203-904-3832
Email: maspinwall@ccpequitypartners.com
Direct Address:
13 Avon St.
Cambridge, MA 02138

Mike specializes in healthcare services, specialty managed care, disease management, healthcare information technologies and related outsourcing services. Prior to joining CCP Equity Partners in 2002, Mike was a Managing Partner of Bear Stearns Health Innoventures, a sponsored venture capital fund. Prior to Bear Stearns, he was Senior Vice President and Co-Head of healthcare investing at GE Equity, General Electric's private equity business. Prior to GE, Mike spent seven years at Chase Manhattan Bank, where he established and led the Healthcare Financial Services Division, providing financing and information exchange services to healthcare companies. From 1977 to 1987, he served in several senior corporate development and strategic planning roles with Pitney Bowes and FMC Corporation. Mike holds a BS degree from Worcester Polytechnic Institute and an MBA from the University of Chicago Graduate School of Business.
Current Board Positions - Vantage Oncology, Inc.
Prior Board Positions - Arcon Healthcare Corporation; Bravo Health, Inc.; EMPI Corp; Evolution Benefits, Inc.; Insight Health Services, Inc; Kadent Corporation; Long Term Care Group, Inc.; Paradigm Health Corporation; PrimeSource Surgical, Inc.; Theraphysics, Inc.
---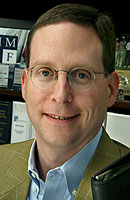 Steven F. Piaker, Managing Partner
Phone: 860-233-8959
Email: spiaker@ccpequitypartners.com
Steve specializes in financial services including financial technology and business services. Steve joined CCP in 1994 to lead the firm's focus beyond the insurance sector. Prior to joining CCP he was a senior vice president of Conseco where he was involved in forming Conseco's private equity funds. He also worked extensively on the Company's acquisitions and private placement investments. Prior to joining Conseco, Steve was a vice president and founding member of the Financial Institutions Group within the GE Capital's leveraged buyout division. He began his career with Chase Manhattan. Steve is a Chartered Financial Analyst. He earned a BA degree in Economics from the University of Rochester and holds an MBA from Duke University's Fuqua School of Business.
Current Board Positions - Mezz Cap; MMV Financial Inc.;
Prior Board Positions - Clark Consulting; Finetre Corporation; HealthRight, Inc.; Intersections, Inc.; Magnet Communications, Inc.; Medspan, Inc.; Paycycle, Inc.; Princeton eCom, Inc.; Sterling Collisions Centers, Inc.; Telebanc Financial Corporation; U.S.I. Holdings Corporation